Scientists to examine forest response to natural and human disturbances across northeastern U.S. The National Science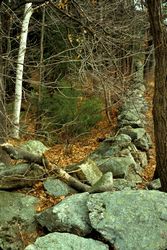 Foundation has awarded Harvard University's Harvard Forest $4.9 million to study drivers, dynamics, and consequences of landscape change in New England. The six-year grant, the largest in the Harvard Forest's 99-year history, will support research on forest responses to natural and human disturbances across the northeastern U.S. Led by Harvard Forest Director David Foster, Harvard researchers and students will collaborate with scientists from the Ecosystems Center at the Marine Biological Laboratory, the Woods Hole Research Center, Brandeis University, Michigan State University, the University of New Hampshire, and the University of Massachusetts.
For more information, read the press release.