Driving Direction to Harvard Cambridge Campus Parking Lot
A parking permit is required to park at this lot. Either sign out the one available at Harvard Forest or go to the Daily Visitor Parking Permit On-line purchasing website and order one.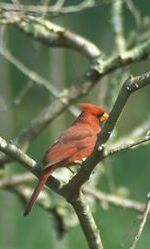 Go RIGHT from the HF parking lot onto Main St./Rt. 32N
After 3 miles, take LEFT onto Route 2 East (towards Boston)
Take Route 2 EAST. Pass the Alewife T station until you come to a set of traffic lights. At the lights, go left.
At the next traffic lights, turn right onto Massachusetts Ave.
Continue South on Mass Ave passing by Garfield, Sacramento, Wendell, and Mellen Streets. Take a left onto Everett Street (before Harvard's campus).
Continue straight on Everett and cross over Oxford street. On the other side of Oxford is the entrance to a Harvard University parking area. Show your pass to the guard then follow the road to the left and then into the new underground parking garage. When you take the elevator up to ground level you will have to walk out to oxford street to get to the Herbarium or other locations. This area is under construction and pedestrian pathways are subject to change.