Harvard Forest and the Fisher Museum are dedicated to ensuring an accessible and welcoming environment for all visitors.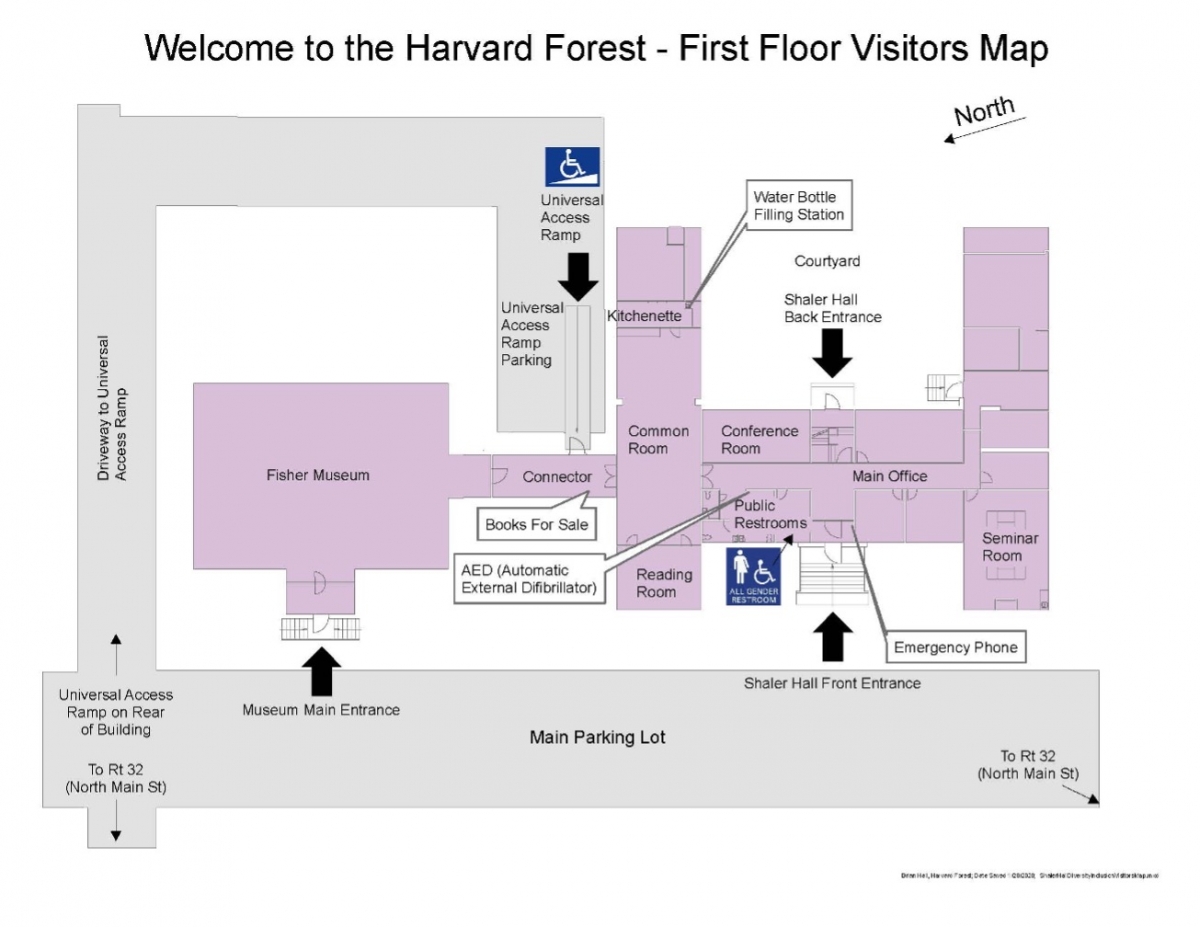 Entrance

The front entrances to the Fisher Museum and Shaler Hall (Harvard Forest's main building) at 32 North Main Street are not accessible using wheelchairs or other mobility devices. Multiple steps lead up to each entrance.

An accessible entrance is located at the rear (east side) of the main building. The distance from the Shaler Hall front entrance to the accessible entrance is 200 feet.
Driving Directions and Additional Maps
Directions to the Harvard Forest | Harvard Forest
Trails & Recreation | Harvard Forest
Parking
An accessible parking space is available alongside the universal access ramp at the rear of the building. The accessible entrance is equipped with an automatic door opener.
Restrooms
Accessible restrooms are available.
Service Animals
Service animals are welcome.
Requesting Accommodations
The Harvard Forest welcomes individuals with disabilities to participate in its programs and activities. If you require visitor accommodations or assistance with trail accessibility, please contact hfvisit@fas.harvard.edu or 978-724-3302, preferably at least one week in advance of your visit. Please be advised that this email and phone number are not monitored over the weekend or on holidays.
University Disability Services
For more information about accessibility services at Harvard University:
University Disability Resources (harvard.edu)