I wake up to a sun that likes to rise at 5 A.M. and doesn't let me go back to sleep. I tuck in two tattered shirts that attempt to protect me from the ocean of blackberry thorns and mosquitos that seem to be drinking DEET after their blood meal. My pants are crammed into heavy wool socks to keep the legions of ticks at bay and I seal my heavy leather boots with Duct Tape to my shins to keep all of the above out. I get up and tape up every day like Joe Frazier getting ready to battle the leviathan that is nature for the next 8 hours. I drive a pickup truck loaded with tape measures, rods that extend up to 7 meters in the sky, compasses, rain jackets, jugs of water, and gadgets worth a couple years of tuition. I measure hundreds of trees diameter, height, and width in the pouring rain, or hot and humid summertime. After this routine day, I log my miles driven into a record book and put back everything in the same space it had occupied earlier that morning.
But it is all worth it.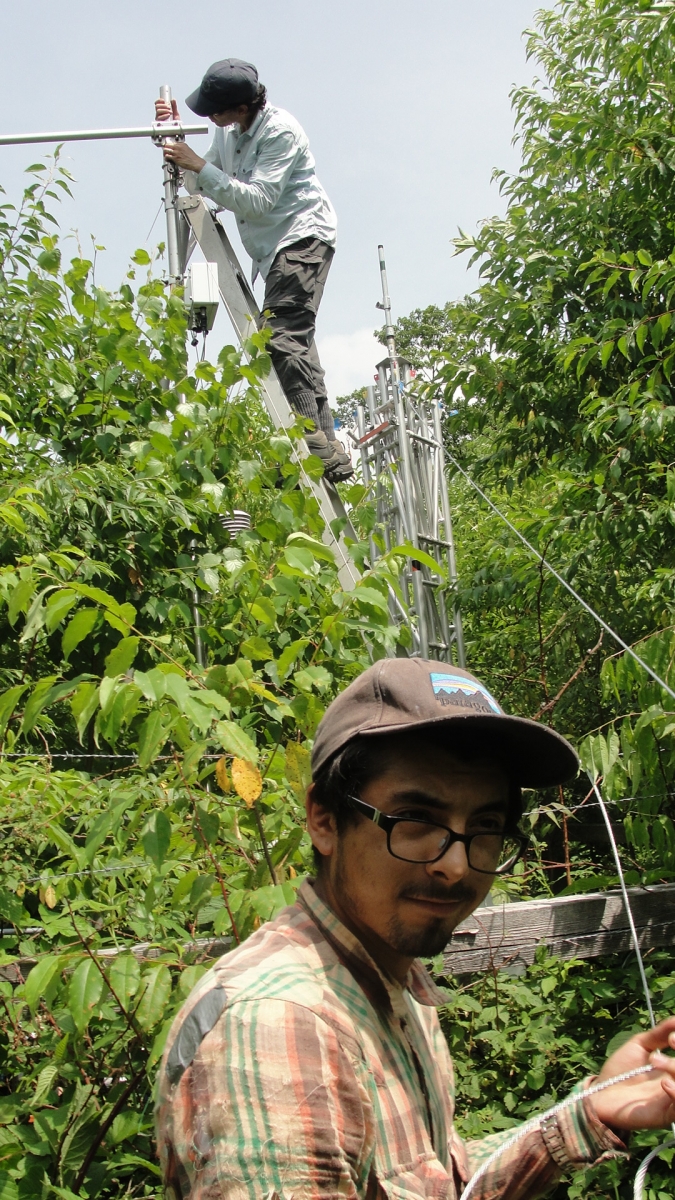 I work around a group of people who are passionate about their work, their town, and their forest. I am surrounded by professionals who have walls plastered with Master's degrees and Ph.D.'s who are more than willing to answer any questions I have. I have access to many lifetimes worth of information and tools at my fingertips any time of the day. I am encapsulated in an environment that pushes me to ponder and solve arduous ecological questions that I never thought to ask. I am given the opportunity to dine and spend educational evenings with well-respected, accomplished experts from many fields. I also live with the kindest group of people I have ever met who have become great friends. I eat a better breakfast, lunch and dinner every day than I ever have at home. I have worked harder than I ever have in my life and I am proud of it. I am a junior forester.